Bone Densitometry
Dual-Energy Absorptiometry (DEXA)
Bone Densitometry is an X-Ray scan, it's commonly known as a Bone Mineral Density (BMD) Scan or DEXA Scan (Dual Energy X-Ray Absorptiometry). A DEXA Scan measures the density (thickness) of your bones, the higher the density, the stronger the bone is.
---
Diagnosis of Osteoporosis or severity of bone loss can be determined and whether or not the patient is responding to treatment.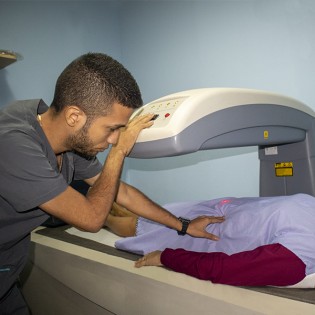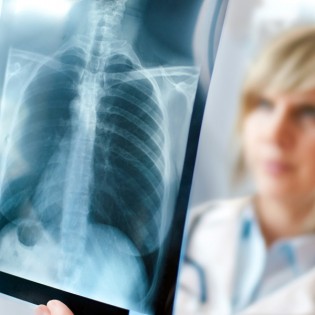 A DEXA Scan is the most accurate test for diagnosing Osteoporosis, or "porous bones". Osteoporosis is a disease where the bones lose density which can lead to fractures, pain, and deformities. You may not even notice you have it until you receive a painful fracture, so early detection is important.
Procedure
How it works
Before your BMD/DEXA Scan
There aren't any special preparations required for a BMD/DEXA Scan. However we provide some general guidelines below to follow before and during your exam.
Register with our staff at the front desk.
Do not take vitamins or calcium 24 hours prior to your exam.
Avoid wearing clothes with buttons, metals and zippers as they may interfere with the X-Ray.
For all examinations we ask that you bring along any previous imaging you have of the area under investigation.
During your BMD/DEXA Scan
The technologist will introduce themselves and inform you of any additional information that is needed.
The procedure is painless and you won't feel a thing.
You may be asked to change into a gown for certain exams.
You will positioned on the table for the exam.
After your BMD/DEXA Scan
The results of your DEXA Scan will be made available to your physician within 24 hours.