General Radiology
Professional X-Ray and Imaging Solutions
Radiography, or as it is most commonly known, x-ray, is the most common form of medical imaging. It is the easiest and fastest way to assess broken bones or injuries. Centro Radiológico Metropolitano offers comprehensive radiology and imaging services including diagnostics.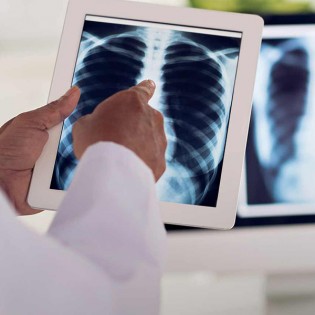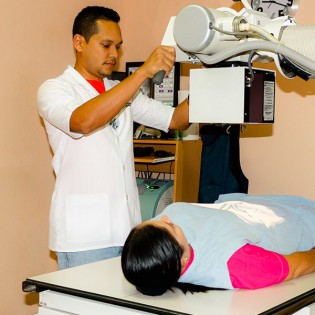 Available Services
Abdomen
Barium enema
Bone Age
Chest
Clavicles
Cystogram
Depressed skull
Esophagram Barium Swallow
Extremities (shoulders, collarbones, arms, hands, wrists, thighs, knees, ankles, heel and toes)
Hips
Hysterosalpingography (HSH)
Intravenous Pyelogram (IVP)
Jaw
Mastoid
Orbits (Foreign body)
Pelvis
Ribs and Chest
Scanogram
Sinuses (Paranasal Sinus)
Skull
Spine (cervical, thoracic and lumbosacral)
Temporomandibular Joint (TMJ)
Upper Gastrointestinal Series (esophagus, stomach, and duodenum)
Procedure
How it works
General Radiography uses x-rays to produce detail images of the inside of the body. The x-ray machine generates the x-rays which penetrate through the body to produce an image. It employs medical photography in which a snapshot is made of the specified body part. During the exam, the patient is positioned so that the part of the body being imaged is located between the receptor and the x-ray tube. Common x-ray procedures include imaging of extremities (hand, foot) and the chest.
Before your X-Ray
While most x-rays do not require any preparation, we provide general guidelines to follow during your x-ray procedure.
Register with our staff at the front desk.
If you are pregnant it is imperative that you advise our staff prior to your examination. This is important information as a different approach may be needed or even a different test altogether may be required. Safety of the patient and unborn child is the number one priority.
Be prepared to remove certain items like watches, necklaces and certain types of clothing that contain metal objects such as zips, as these items may interfere with the quality of the image.
For all examinations we ask that you bring along any previous imaging you have of the area under investigation.
During your X-Ray
The technologist will introduce themselves and inform you of any additional information that is needed.
The procedure is painless and you won't feel a thing.
Before some type of x-rays, you may be given a liquid contrast. You may swallow the contrast medium, receive it as an injection, or as an enema.
After your X-Ray
You may return to your regular daily activities.
The results of your x-ray will be made available to your physician within 24 hours.