Mammography
Screening & diagnosis for breast diseases
A Mammogram is a safe x-ray exam of the breasts that provide a detail image of the internal structure of the breast tissue.
---
Mammography is an important exam that can enable the early detection of breast cancer even before you or your doctor may be aware of any changes in your breasts.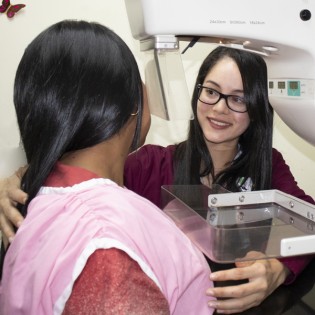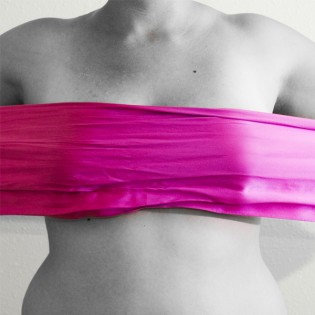 Women's health is important for us and our certified Radiologist, providing you with the best quality screening and diagnostics. Our examination room is private and comfortable, making your experience a positive one.
Procedure
How it works
Mammography is a safe specific type of imaging that uses low-dose x-ray and high-contrast in high-resolution to take a digital image of a humans internal breast tissue.  It is used to look for different types of tumours and cysts.
Menstruation notice: If you experience tenderness in the breasts before your menstrual period, we advise that you do not schedule the exam during this time. The best time is one week following your menstrual period unless the examination is urgent.
Before your Mammogram
We provide general guidelines to follow during your mammogram exam.
Register with our staff at the front desk.
It is recommended that you do not wear any talcum powder, cream or deodorant under your arms or around the breast area on the day of your examination.
You will be asked to put on a comfortable gown.
Be prepared to remove certain items like watches, necklaces and certain types of clothing that contain metal objects such as zips, as these items may interfere with the quality of the image.
For all examinations we ask that you bring along any previous imaging you have.
During your Mammogram
The technologist will introduce themselves and inform you of any additional information that is needed.
An experience technologist will position you so that your breast will be between the two X-Ray plates and gently compress using the image plates.
You will feel pressure on your breasts as the compressor squeezes it, be sure to tell the technologist if the pain is too severe.
It is very important that you remain completely still during the procedure to prevent a blurred image.
After your Mammogram
You may return to your regular daily activities.
The results of your x-ray will be made available to your physician within 24 hours.