Ultrasound
High Quality Ultrasound Imaging
"Ultrasound" is the term used for high-frequency sound waves. An ultrasound test uses sound waves to produce an image on a screen that shows the inside of your body.
---
Ultrasound is an extremely safe and non-invasive procedure, as it does not emit any radiation.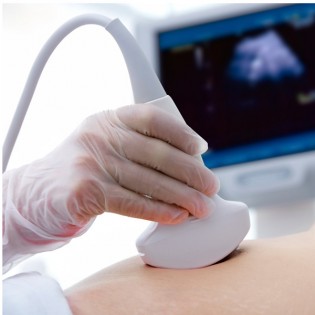 Available Services
Ultrasound tests available at all of our locations.
Abdominal aorta
Ankle
Bladder
Breast
Chest
Cranial or Head
Eye and Orbit (B-Scan)
Hepatobiliary
Hips
Inguinal Canal
Knee
Liver
Neck
Obstetric (Prenatal)
Pancreas
Parotid
Pelvic
Penis
Renal or kidney
Seminal Vesicle (SV)
Shoulders
Soft Tissue Masses
Spleen
Thyroid
Transvaginal
Upper Abdominal
Procedure
How it works
Before your Ultrasound
The preparation required for an Ultrasound varies with the body part thats being scanned and the clinical symptomps your physician is investigating. We provide general guidelines to follow during your ultrasound procedure.
Register with our staff at the front desk.
You may be asked to fast for some exams.
For all examinations we ask that you bring along any previous imaging you have of the area under investigation.
During your Ultrasound
The technologist will introduce themselves and inform you of any additional information that is needed.
The procedure is painless and you won't feel a thing.
You may be asked to change into a gown for certain exams.
You will lay down on an examination bed for most exams or sit for certain exams.
After your Ultrasound
You may return to your regular daily activities.
The results of your ultrasound will be made available to your physician within 24 hours.